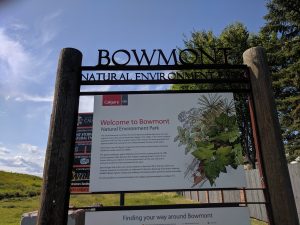 Calgary's summers are known to be random. As a Calgary native, I have become accustomed that at a moment's notice, our weather can switch from the perfect fusion of sun, wind, and blue sky to rain, or hail, stormy winds, or the heavy blanket of muggy heat.
Despite the changing weather patterns, I will see Calgarians venturing outdoors to attend local events, raft down the Calgary bow river, bike onto the beautiful riverfront paths along the bow river, run, wind kite – the list could go on and on.
 I'm proud of the natural areas and parks we have here in Calgary. As we transition into a mishmash of the summer-fall-winter season, I encourage you to choose your own adventure and check out these beautiful spaces.   
Park Feature #1 – Dale Hodges Park – Bowmont Natural Environment Park
Located in Northwest Calgary, Bowmont Natural Environment Park is a 192 hectare with an unwinding ravine that hedges between the communities of Varsity, Silver Springs, Bowness, and Montgomery. This park showcases conscious sustainable design throughout the park and trails, along with new storm ponds and runoffs laced with prairie grass, landscaped chunks of rocks to guide shrubberies such as California Oatgrass and Junegrass around the floodplain, and beautiful steep slopes of rewilded grasslands.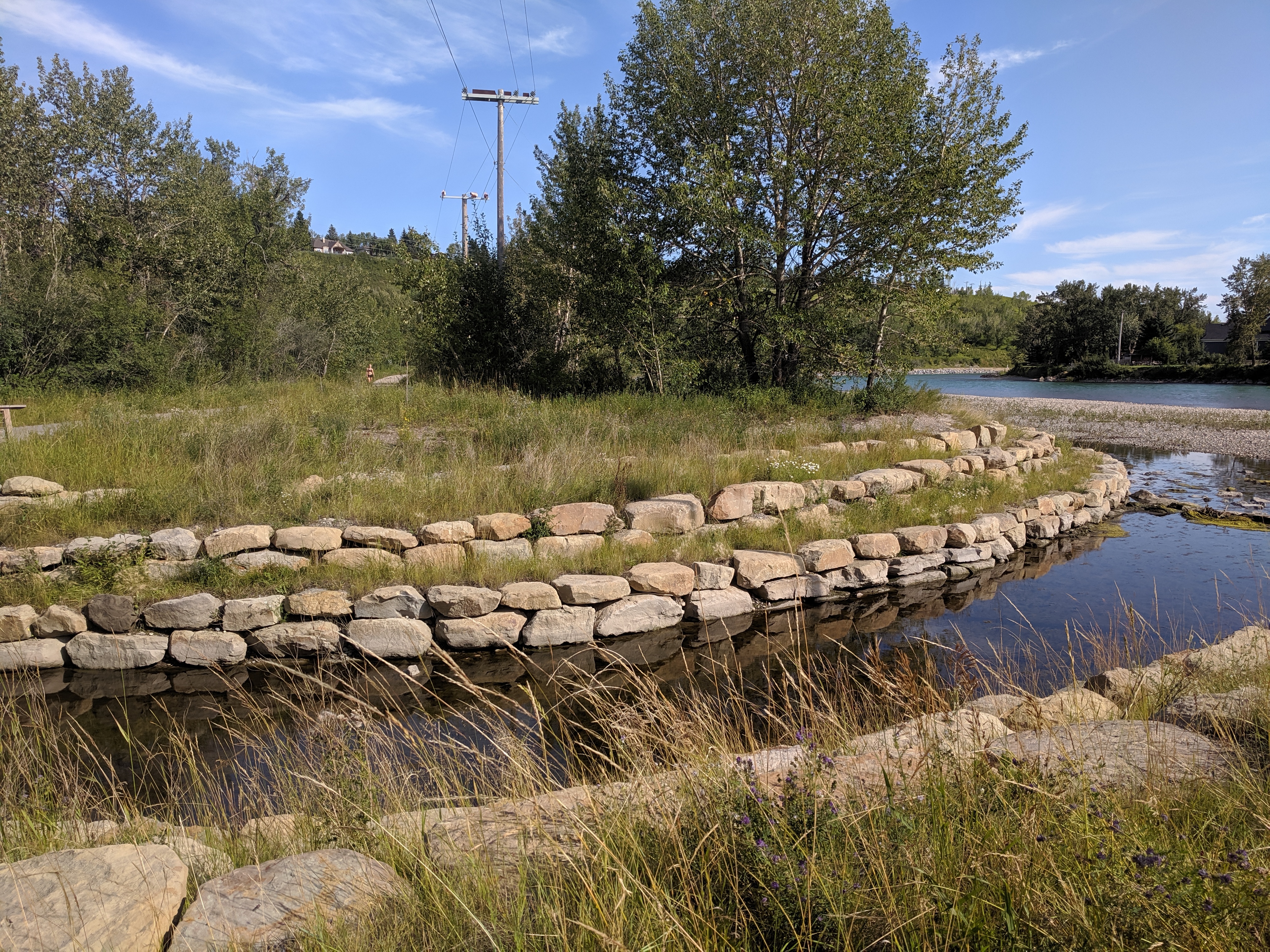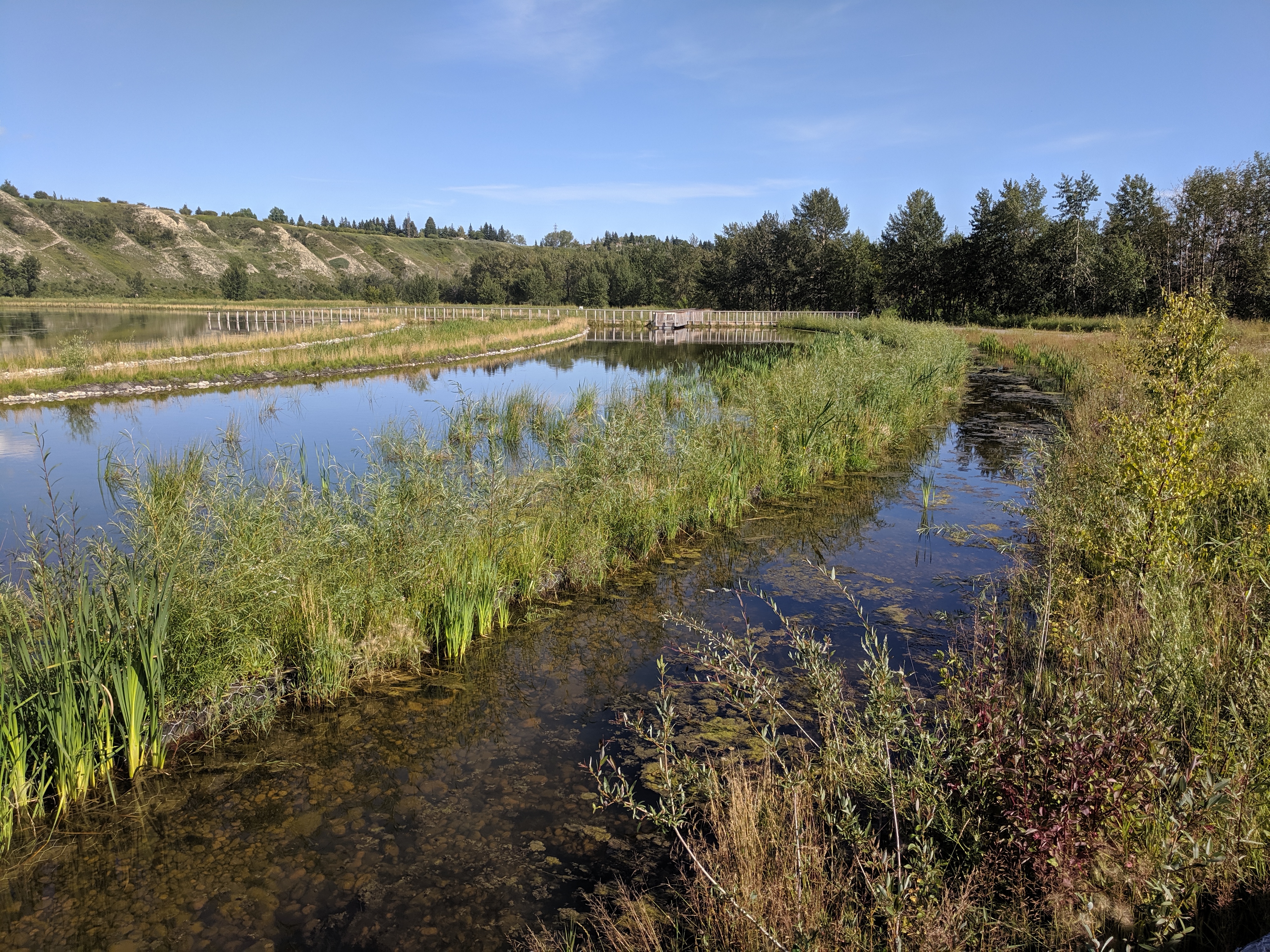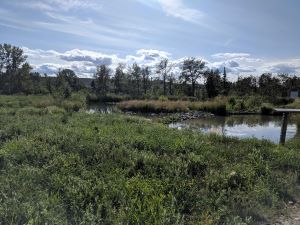 Opened to the public in June 2019, Dale Hodges park (in Bowmont Natural Environmental Park) offers a large natural playground that will fulfill anyone's interest.
The other day I stumbled across a social family of Cedar Waxwings birds. These birds carry a high-pitched tune and flew in aerodynamic swoops that was similar to a hummingbird. On top of spotting these Cedar Waxwings, this park hosts a wide variety of wildlife species. To name a few, the area is known to house gophers, short-tailed weasel, coyotes, red fox, mink, shrews, snowshoe hares, white-tailed deer, porcupine, and many more.
Unique Features About Dale Hodges Park
The rewilded landscapes upon the cliff tops are absolutely stunning.
According to a 2018 study on Urban Wildness: Supply, Demand, and Access, rewilded urban parks empowers us to become "citizen-scientists" and fully engage with unique, wild areas in urban spaces (Kowarik 2018). It's typical to see wild grasslands outside of city limits, but it is refreshing to access a wilder urban park, anytime, any day, and within city limits.
Stormwater designs introduces resiliency into the park and surrounding areas
Bowmont Natural Environmental Park / Dale Hodges Park features a climate resilient design through the use of stormwater ponds and runoffs. The daylighted streams and wetlands areas encourages a biodiverse haven for surrounding wildlife. It also has the manifold design of stormwater helps, which prevent future floods and it cools urban centers like Calgary (Park People, 2017).
The Nautilus Pond
Depending on where you are situated in the park (ideally on top of the cliff tops), the Nautilus Pond design will certainly stand out. Its circular design and functionality is optimal for retaining stormwater as well as having a top-notch filtration system. It's a nice landmark to capture especially while taking photographs of this pond,  surrounded by hillsides, wetlands, and the Bow River.
There's something for everyone to do!
This park is great and here's why: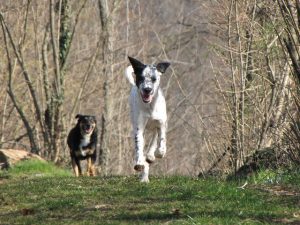 Natural and built playgrounds for children and families to play.
Off Leash Dog Area – bonus for dog lovers!
Unwinding pathways  to walk, cycle, run, and rollerblade.
It's a great spot – You can make your way down to Bowness Park, known for a great launch area to raft down the Bow River, have a picnic, recreational boating, and fine dining. Or you can make your way towards Downtown Calgary, passing through trendy Kensington, the Riverfront pathways and Eau Claire Market.
Join us on Thursday September 5th on a field trip to Dale Hodges Park.  If you can't make it out for this walk, do not fret! Check out our other field trips and other events that we host throughout the year.
Keep posted for monthly reviews of the natural parks in Calgary!