We explore, appreciate and share in natural areas in and around Calgary.
Exploring birds, plants and natural areas in Calgary since 1955.
Nature Calgary is a community of Calgarians that promotes the preservation of natural habitats, provides educational opportunities and supports the collection of natural history observations. Together we learn, explore and share. Everyone is invited to join us.
Learn
Our monthly Speaker Series and study groups include researchers, natural history specialists and Nature Calgary members who have experiences and knowledge to share.
Explore
Join us for field trips and excursions in and beyond Calgary. Every trip is led by an experienced and knowledgeable guide. We have events for all ages – including our popular Nature Kids.
Share
There are many opportunities to share your passion with our members and throughout Calgary – lead a field trip, speak at an event or represent Nature Calgary out in the community.
Board member JP Gravel attended the 2018 Rock 'n' Fossil Road Show on behalf of Nature Calgary.  Robert MacNaughton, a research scientist with the Geological Survey of Canada, wrote this about the event: The 2018 Rock 'n' Fossil Road Show was a success. GSC had ten...
read more
Young birders can use the Thayer Birding Software to identify and track birds in their backyard. Pete Thayer, president of Thayer Software, has provided Nature Calgary with software access codes so young birders (children and youth up to Grade 12) can use the software...
read more
Calendar of Events
Nature Calgary hosts volunteer-led events throughout the year. View our Calendar of Events for the latest events.
Event Updates
Due to weather or conditions, events may be revised or cancelled. Any events with recent updates are listed below.

August 2018
This event has been cancelled. Sorry for any inconvenience. Meet in parking lot C just W of Rowing Club, accessed from S end of Crowchild Tr SW. (no 37st access). Leader Penny Smith, 403 249-5997
Find out more »
Carburn Park for autumn migrant warblers and other songbirds, etc. From Glenmore Tr E, exit onto 18 St S. Go to 2nd stoplight and turn right. Ignoring the cul de sacs, go to 2nd intersection. Turn left. The park is on the right. Leader Gus Yaki, 403-243-2248.
Find out more »
Everything you always wanted to know about mushrooms. Searching for fungi of all kinds and points for identification. To get there drive through Bragg Creek townsite along the shopping area, across the bridge, turn left and drive about 9 km to the end of the road to the parking lot. Leader, Karel Bergmann, ph. 403-285-2380, email: lacerta324@gmail.com.
Find out more »
+ Export Events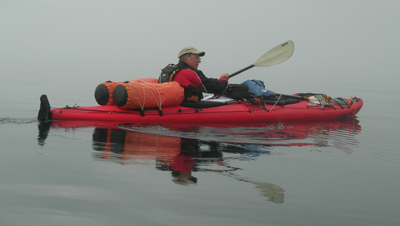 Special guests share their research, experiences and insights in our Speaker Series and Bird Study Group.
Learn and enjoy nature as a family with outdoor activities, games and kid-friendly presentations.
Nature Calgary is for all Calgarians
We are a non-profit and volunteer-run organization that connects Calgarians with nature. Everyone is welcome to learn, explore and share.